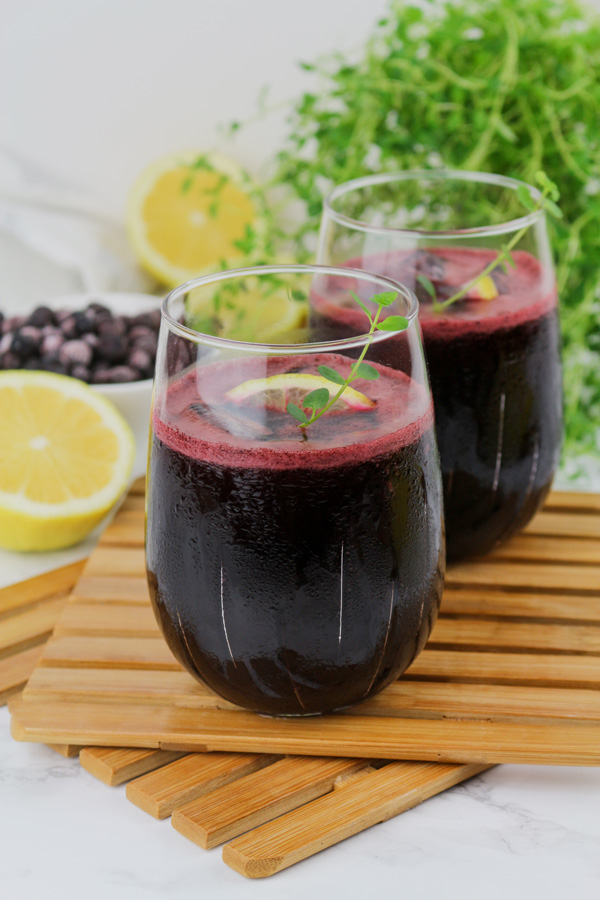 Sugar-free blueberry lemonade
Can a lemonade really be healthy and even healing? We are very happy to say that this is indeed the case. The wild blueberry lemonade, the recipe of which we are going to share with you, is bursting with health, pampering both your taste buds and your body. Wild blueberries combined with maple syrup and freshly squeezed lemon juice form a really powerful combination that supplies your body with extremely useful antioxidants and, thanks to the blueberries, helps flush out toxins from the body. Isn't it wonderful? Besides, this lemonade is so easy to make that you just have to try it! Blueberry lemonade is suitable for both adults and children to enjoy and even for a party table.?
Quantity: for three to four
Preparation time: 10 minutes
Difficulty level: easy 
You will need: 
200g wild blueberries (fresh or frozen) + more for serving
freshly squeezed lemon juice (about 3 medium lemons)
750ml water
75g maple syrup or liquid honey
ice cubes (for serving, optional)
4-5 lemon slices (for serving)
blender
fine mesh strainer
How to prepare? 
Place blueberries in a blender with water, maple syrup and freshly squeezed lemon juice and whiz until smooth. Then strain the resulting mixture through a strainer and pour into glasses. If desired, add ice cubes, blueberries and garnish with a lemon slice when serving. Enjoy immediately or store in a sealed vessel in the fridge for 2-3 days.